Twin engine turbofan aircraft. The GIV seats up to 20 passengers plus 2 pilot(s).
The Gulfstream IV, also known as the G-IV and GIV, and its derivatives are the fourth installation in the Gulfstream family line, of twin-jet business and private aircraft, developed from the Gulfstream III.
The GIV, manufactured by Gulfstream Aerospace in America, was in production for over 30 years, from 1985 until the final aircraft was delivered in January 2018. Upon the last delivery, more than 900 GIVs, and its derivatives, had been produced, and is to be replaced by the Gulfstream G500. In 1987, the G-IV entered service with serial number 1000. In 1993, the special purpose GIV-SP was upgraded to serial number 1214. Finally, the jet was re-designated the G400, with serial number 1500.
In 2002, Gulfstream started the design process of an improved version of the GIV-SP. This was originally designated the GIV-X, but was later renamed the G450, which came into production in October 2004.
The GIV, with its worldwide appeal, is operated by private individuals, businesses and executive charter companies alike. The aircraft is also extremely popular amongst Air Forces across the globe, including the likes of Botswana, Egypt, India, Japan and Mexico, amongst plenty others. The Sultan of Brunei also operates a G-IV. In America a military variant, the C-20, is operated by the Air Force, the US Army, the US Navy and the US Marine Corps.
The National Oceanic and Atmospheric Administration operates a GIV-SP, that has been modified to fly around tropical cyclones. The aircraft has been modified to drop instruments able to measure barometric pressure, humidity, temperatures and windspeed. It can also profile storm clouds. Sampling these cyclones, it allows for the prediction of the movement of the storm, as well as the wind shear, which will affect the strength of the hurricane.
Powered by two Rolls-Royce Tay Mk 611-8 engines, the GIV delivers up to 13 850 pounds of thrust. The improved engines are primarily to thank for the much lower noise levels. They have also decreased fuel consumption by 15%, with a usage of 479 gallons per hour.
The GIV has a range of 4091 nautical miles, a maximum cruise speed of 889 km/h, a long range cruise speed of 850 km/h, and can operate at a maximum altitude of 45 000 feet.
The Gulfstream GIV was the first business jet with an entire glass cockpit, complete with advanced EFIS, Honeywell avionics suite, and six colour CRT displays.
The GIV is also the first in the Gulfstream family to make use of Goodyear Aerospace's brake-by-wire system and a Dowty steer-by-wire system, aiding pilot manoeuvrability.
In updating the GIV, one of the major changes was the aerodynamically and structurally improved wing design. Benefits arising from this redesign include reduced cruise drag and shock strength, as well as increased range and shock sweep. Additionally, a lower root bending moment and a lower stall speed are included in these benefits. Owing to the redesign, the GIV has a higher fuel capacity, increasing the total range by over 300 nautical miles.
The GIV features a 54 inch stretched cabin, compared to its predecessor, with a sixth additional window on each side. It has a cabin volume of 1658 cubic feet and typically comes standard with a large galley and full sized lavatory, including a shower, and can seat 14 passengers.
In its existence, the Gulfstream IV has set over 68 world records in its class. In 1987, 22 records were set for flying west around the world. In 1988, another 11 records were set, this time for flying east around the world. In 1990, 35 international records were set for around the world flight in a GIV, along with Gulfstream CEO Allen Paulson.
The GIV, known for its great performance, has become the aircraft Gulfstream's latest jets have been modelled off. Re-engined, with additional space, modified wings and superb performance and power, the GIV proves to be the ideal, midsize, intercontinental business jet.
by Li Rossouw
View more
---
Performance specifications
---
Thrust:

2 x 13,850 N

Best Cruise Speed:

480 KIAS

Best Range (i):

4,220 NM

Fuel Burn:

460.0 GPH

Rate of climb:

4,219 FPM

Rate of climb (1 engine out):

1,012 FPM

Ceiling:

45,000 FT

Ceiling (1 engine out):

31,800 FT

Takeoff distance:

5,280 FT

Landing distance:

3,361 FT
---
Weights
---
Gross Weight:

73,200 LBS

Empty Weight:

35,500 LBS

Maximum Payload:

3,660 LBS

Fuel capacity:

29,280 LBS
---
---
Typical Price:

$2,469,470.00

Total Cost of Ownership:

$1,363,128.58

Total Fixed Cost

$530,955.70

Annual inspection cost:

$0.00

Storage:

$47,435.59

Weather service:

$604.89

Insurance:

$8,149.25

Pilot salary, taxes and benefits

$304,750.00

Pilot training

$74,266.10

Miscellaneous expenses:

$20,019.47

Refurbishing and modernization:

$9,877.88

Depreciation:

$65,852.52

Total Variable Cost (229.2 Hrs)
Cost Per Hour = $3,630.77

$832,172.87

Fuel cost per hour:
(460.0 gallons/hr @ $4.90/gal)

$2,254.00

Oil cost per hour:

$0.00

Overhaul reserves:

$478.40

Hourly maintenance:

$538.57

Misc: landing, parking, supplies,
catering, etc

$359.81
---
Engine (x2)
---
Manufacturer:

Rolls-Royce

Model:

TAY 611-8

Thrust:

13,850 N

Overhaul (HT):

8,000 Hrs
Explore Aircraft by N-Number
---
Charters
---
Whether you're an A-list celebrity, or a corporate globe trotter, you perform better because we perform better.
Our boutique approach offers an effortless experience with one relationship that takes you from Tulsa to Toulouse to Tokyo.
Naturally, effortless includes the best aircraft and the highest safety standards. Nothing here is average.
Request a Quote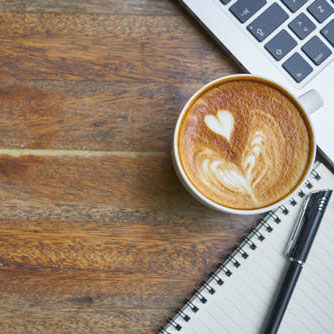 Share your invaluable experience.
Become an Ambassador and broaden the awareness of your wonderful airplane!
Average rating: 0 out of 5
Share your thoughts with other aviators!