Twin engine turbofan aircraft. The G550 seats up to 18 passengers plus 2 pilot(s).
The Gulfstream G550 quickly rose to fame by winning the esteemed Robert J. Collier Trophy in 2003; the jet was the first civilian aircraft with an enhanced vision system included as standard equipment. Though, it was more than its award-winning instrumentation that would establish it as one of the best value business aircraft.
The G550 is a business jet aircraft, publicly introduced in 2004.
By May 2015, over 500 of these aircraft had been delivered, with more than 450 in service since 2016. Collectively, over 1 million hours have been flown by these aircraft.
The G550 has been awarded a National Business Aviation Association dispatch reliability rating of 99.9%. As put into perspective by Gulfstream, "this is the equivalent of missing only one trip in five years of service". This proves the incredible reliability and sheer quality of the brand.
The G550 is mainly used by private individuals, companies, as well as charter operators. The jet is also popularly used by air forces around the world, by at least 12 countries, including the likes of Australia, Italy, Singapore and Uganda.
Deliveries and valuations of the G550 have been on the decrease, mainly since being replaced by the faster and more fuel efficient G600, which, unfortunately, could result in production ceasing in 2019.
The G550 is powered by two Rolls-Royce engines, enabling it to deliver an impressive range of up to 6750 nautical miles. The jet is capable of carrying up to 19 passengers, whilst still being able to fly for 12 hours. As an example, the G550 can fly, non stop, between New York and Dubai, at a speed of Mach 0.80. This eliminates the delays caused by unnecessary fuelling stops, as well as the increased incurred costs due to excessive landing fees.
The cabin is filled with 100% fresh air and is pressurised to a very low altitude. The signature oval shaped windows allow for ample natural lighting. Advanced sound suppression techniques allow for a notably quieter interior.
The G550 cabin is fully customisable, offering endless choices between hand tailored leather, elegant fabrics, and woods. There are a great deal of layouts available to choose from, some allowing sleeping for up to eight people, or having four distinct living areas for a combination of uses.
The galley is also made to fit whatever needs the customer may have; anything from a rice cooker to an espresso machine are plausible. This is also the only jet in its class to offer the convenience and flexibility of choosing to have its galley forward or aft.
The G550 onboard services include CD/DVD equipment, a satellite phone, printing and fax facilities and wifi. Internet options are also available as an added extra.
The G550 has a baggage capacity of 226 cubic feet. This offers 15 times more space than a Toyota Camry, and 75 times more space than flying economy on a low cost carrier.
Having a relatively short maximum required landing distance, the G550 is able to land and depart from shorter runways, at smaller regional airports, sometimes even closer to the actual destination, saving on additional onward travel time.
The G550 has been Gulfstream's best selling model for the past half century. It is also the best selling model amongst large cabin jets. According to many, owners included, it has unmatched product support across six continents. It is reasonably priced for such a well proven aeroplane. If any recommendation were to be made for lavish business travel, it would surely be the Gulfstream G550.
by Li Rossouw
View more
---
Performance specifications
---
Thrust:

2 x 15,385 N

Best Cruise Speed:

500 KIAS

Best Range (i):

6,750 NM

Fuel Burn:

440.0 GPH

Rate of climb:

3,650 FPM

Rate of climb (1 engine out):

594 FPM

Ceiling:

51,000 FT

Takeoff distance:

5,910 FT

Landing distance:

2,770 FT
---
Weights
---
Gross Weight:

91,000 LBS

Empty Weight:

48,300 LBS

Maximum Payload:

6,200 LBS

Fuel capacity:

41,300 LBS
---
---
2006 Typical Price:

$12,142,085.00

Total Cost of Ownership:

$1,831,018.09

Total Fixed Cost

$1,003,198.33

Annual inspection cost:

$0.00

Storage:

$62,203.43

Weather service:

$604.89

Insurance:

$40,068.88

Pilot salary, taxes and benefits

$320,650.00

Pilot training

$79,033.81

Miscellaneous expenses:

$23,117.81

Refurbishing and modernization:

$48,568.34

Depreciation:

$428,951.18

Total Variable Cost (220.0 Hrs)
Cost Per Hour = $3,762.82
Cost Per Mile = $7.53


$827,819.76

Fuel cost per hour:
(440.0 gallons/hr @ $4.90/gal)

$2,156.00

Oil cost per hour:

$0.00

Overhaul reserves:

$667.20

Hourly maintenance:

$566.73

Misc: landing, parking, supplies,
catering, etc

$372.89
---
Engine (x2)
---
Manufacturer:

Rolls-Royce

Model:

BR700-710C411

Thrust:

15,385 N

Overhaul (HT):

8,000 Hrs
Also Consider
---
GULFSTREAM GV (1995 - 2002)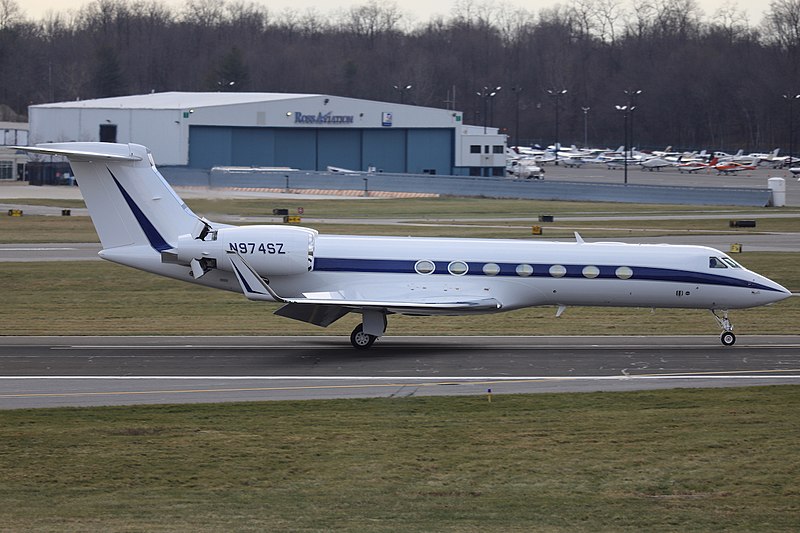 Typical Price: $6,636,318.00
Total Cost of Ownership: $1,461,688.02
Best Cruise: 508 KIAS ( 8 )
Best Range: 6675 NM ( 75 )
Fuelburn: 371.0 GPH ( 69.0 )
Explore Aircraft by N-Number
---
Charters
---
Whether you're an A-list celebrity, or a corporate globe trotter, you perform better because we perform better.
Our boutique approach offers an effortless experience with one relationship that takes you from Tulsa to Toulouse to Tokyo.
Naturally, effortless includes the best aircraft and the highest safety standards. Nothing here is average.
Request a Quote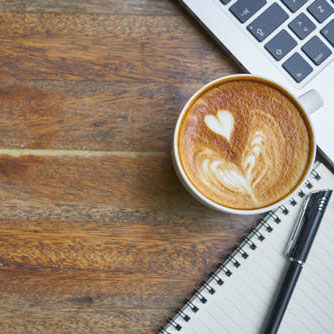 Share your invaluable experience.
Become an Ambassador and broaden the awareness of your wonderful airplane!
Average rating: 0 out of 5
Share your thoughts with other aviators!