Only 36% of aircraft advertised in 2020 sold.
.
For the other 64%, the costs climb each and every day.

You can't afford not to stand out.
.
Our numbers speak for themselves. Last month over 50,000 aviators came to Planephd to research their next plane. They could have found your plane featured as the main attraction on the specs and ownership cost page. Now that's standing out from the crowd!



The only plane featured right next to the performance specs and ownership costs.
Our buyers are doing their research. They're in the most exciting phase of the buying process, and finding your plane featured as the Belle of the Ball will almost guarantee their consideration.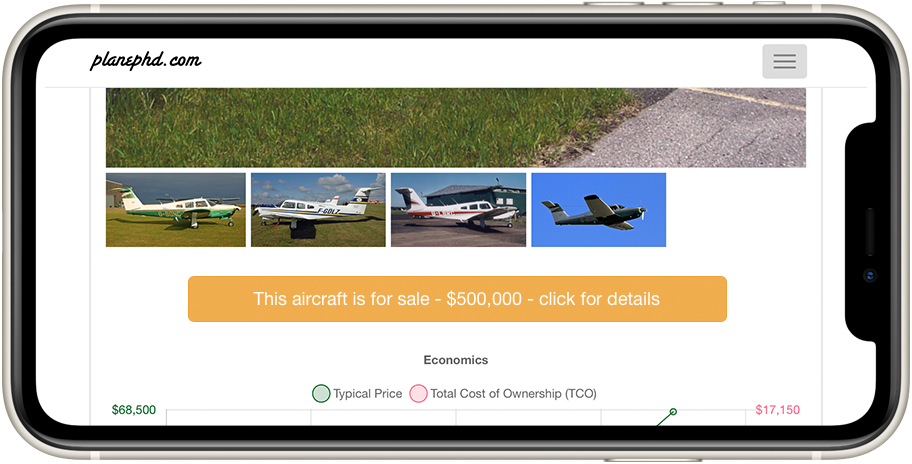 When they do, your aircraft will be the poster plane for your model.
.


Supported by the link to your listing



The reality is, most people only consider a fraction of the aircraft for sale because when they are staring at a long list of aircraft, it's overwhelming.


Make sure you're on the short list.





TAKE ACTION NOW TO SELL YOUR PLANE

.
$29.00
Piston
$29.00
Turbine
---
30-day Listing
9 photos
Featured on aircraft's model detail page

---