How To Make "The Right Offer"
---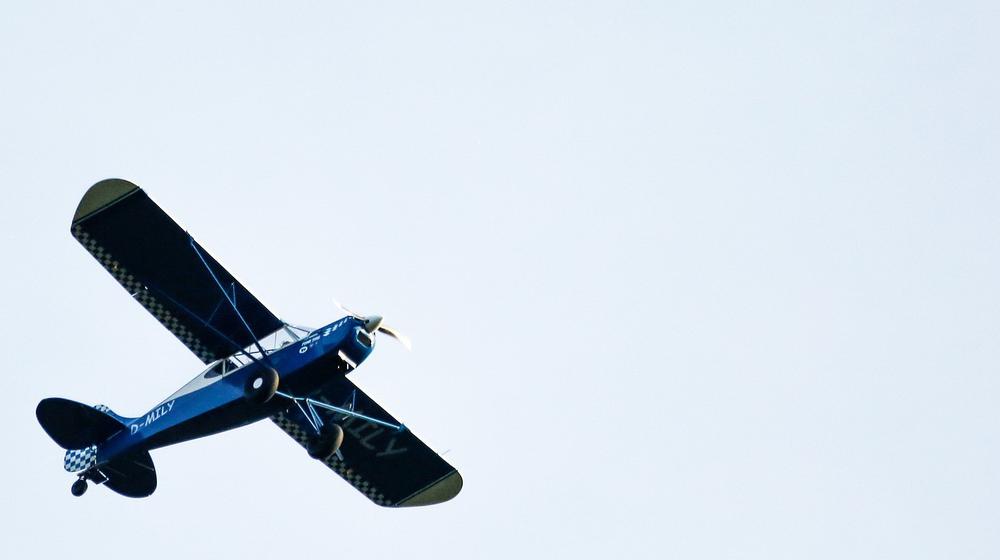 Most aircraft transactions occur in a "best guess" vacuum.
The two top publications for aircraft valuations use sparse amounts of data (sometimes as few as two transactions per quarter) and often they are late - at least 90 days behind what the market is actually doing.
The challenge with pricing transparency in general aviation is like the rest of the industry: A strange backwater of fragmented and opaque insights into a world that seems at times to be run more by hobbyists than by financial professionals.
Simply put, a cottage industry, with no centralized pricing data repository, analysis or real time valuation snapshot.
Economists have criteria for a "perfect marketplace." However, such a marketplace, does not exist.
But if it did, it would have 18 qualities which we won't delve into here. Instead, let's focus on the most important three since they affect the price you'll pay when you buy your next plane. The most important key assumptions for a functioning, nearing perfect, marketplace are:
Knowledge - Both buyer and seller have real time marketplace valuation data.

Options - There are ample other aircraft to buy.

Information - All asking prices are accurate and up to date.
The Great GA COVID Boom
Now let's look at what happened after March 2020 to the single engine piston market and why the lack of these three elements led to the entire GA market being caught off guard. The set up was simple, the result, not so much. However, would there have been timely data about #1 asking prices and #2 time on market and were these to be all compiled in one easy to use analytical tool (such as Kelly Blue Book for cars) then a lot of normalcy could have prevailed, instead, this is what happened:
Select Aircraft Soared: Cessna 182's, especially late model Cessna 182's, became so popular that within one year of March 2020 (by spring of 2021) some prices were trending 2x over their prior years value. The legacy valuation publications were not able to guide buyers (or sellers) since their reporting times (from brokers, lenders, etc.) typically happened 90 days after the aircraft was under contract.
COVID Craziness: Counterintuitively, vast amounts of private money, sitting on the side lines, was waiting for a pandemic that shut down group travel to inspire would be pilots to a) get their training and b) buy an aircraft. Which kind? The most accessible, easiest to insure and widely built. By way of example, the Cessna 182. The rate at which the demand came out of the woodwork to drive these prices up was impossible to track via conventional bank, broker and other reporting channels - only a real time market analysis of asking prices vs. time on market, for the entire marketplace, could give such a trend.

Some Models Languished: But if your aircraft wasn't turnkey for a low time FAA private pilot or perhaps newly minted IFR pilot, then sales weren't so brisk. Aircraft such as older Beech Barons, Cessna 310's, etc. saw virtually no deviation from their prior years trends.
But . . . what if there was a tool that was updated regularly, gave real time snapshots of what the price was *today* for the make and model of interest?
Well, there is.
The Planephd Value - PAPI
In 2014, the founding designers and engineers at Planephd began compiling large amounts of aggregated make and model sales history, data and trends. This index (The Precision Aircraft Pricing Index - PAPI for short) leveraged thousands of transactions, so that even if there were no Cessna 182Q sales that week, month… or even year, our data compilation could infer values of aircraft that were of a close for say, a Cessna 182M's value.

If that wasn't enough, they then went to look at historical data, number of aircraft built, number on the market at any given time and then fed this to an algorithm that also considered time on market relative to asking price.
Result? General aviation's only real-time tool for pricing pistons, turboprops and yes, even jets.
What's Next and Key Takeaways
If you are looking to buy an aircraft and have not yet completed our Pro Buyer onboarding survey, then now is a good time to start. Our Pro Buyer clients get real time price analysis of their top three aircraft picks (out of a field of 100's of candidates that we curate with you.)
Key Elements for Pro Buyers:
Insight: Get broker-like knowledge and insight, without paying a brokerage commission.

Predictability: Eliminate surprises by accessing FAA, NTSB and Planephd proprietary databases for aircraft you are considering.

Value: Understand market pricing and make an offer that is close to the spot value of the plane on the day of the offer.
And that's not all. Once our Pro Buyer client has actionable information in hand, they have options to:
Put the aircraft into a binding purchase agreement that protects the buyer.

Have the necessary tools to do further analysis pre-closing.

And, lastly, get connected for delivery home, training, insurance and financing.
If this sounds like something you'd like to get started on, click here learn more or give us a text or call at (603) 301-5120.